Opperman Vat Leach / MOB Development
The work on satisfying permitting requirements for the development of Vat Leach operations at the historical Opperman mine site at Bailieston has commenced.

The historical run of mine (ROM) dump leach had an estimated ore feed head grade of between 0.8- 1.0g/t Au with recoveries of 40-60% due to the variable and large size of the stacked ore.

GCM proposes to free dig and crush the existing dump leach material to P80 of 12.5mm prior to retreatment. Test work indicates that crushing to a smaller uniform particle size will liberate retained gold and significantly increase the recovery rate. After crushing, the dump leach ore will be subjected to low cost VAT treatment using "EarthGold" as the leaching agent.

Pregnant solution will be transported offsite to the nearby NJV processing facility for gold recovery via an elution & electrowinning circuit.

Crushing and VAT treatment is expected to be a rate of 30Kt per month with an estimated feed grade of 0.4g/t Au and recovery of 65%.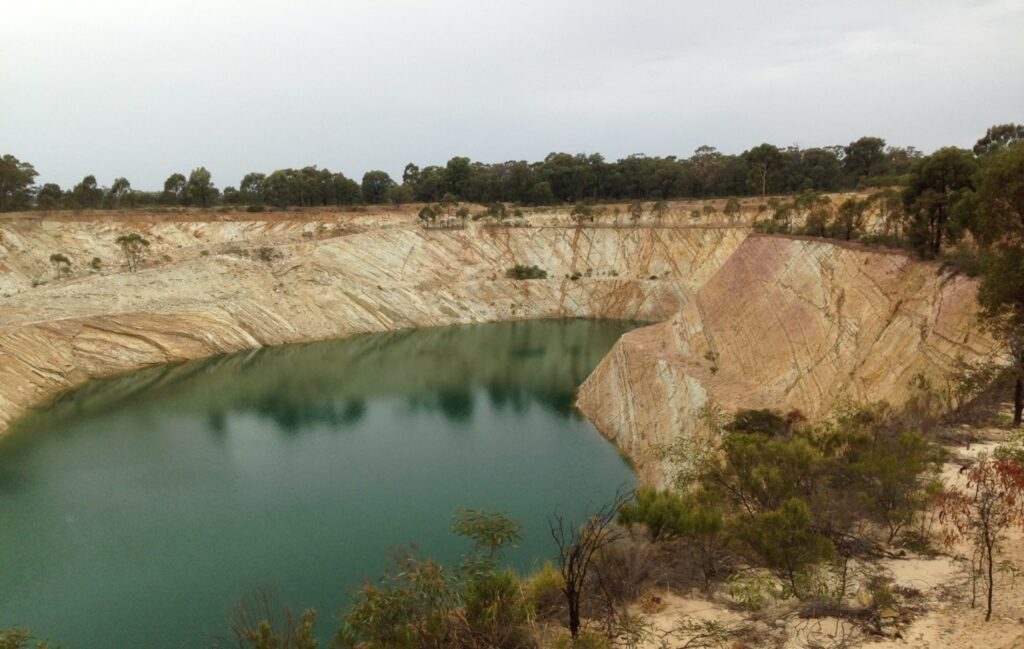 Establishing and refining a VAT Leach operation would allow GCM to redirect otherwise uneconomical lower grade ores from other GCM project developments for VAT treatment.
MINED BY PERSERVANCE CORPORATION LTD

Mined during the 1990's by Perseverance Corporation (ASX:PSV) when gold price was U$400/oz.

ROM dump Leach estimated to contain 3- 4,000oz of gold that would be economically recoverable at current gold prices.

In-situ residual ore is economically extractable at current gold prices and is contained within the mineralised target of 50Koz.

Project has 7km of NW-SE strike potential to host mineralised extensions and satellite deposits. A small-scale miner has been operating an alluvial gold operation within the current GCM tenement for several years.

A large area between Gold Camel in the west and Bailieston in the east has been applied for as an exploration licence by Newmont Corporation which highlights the potential for Fosterville look-a-likes in the region.