GCM Processing Plants – NJV Toll Treatment
The proposed ore processing facility is a Zero Release Operation Facility. 
The proposed future toll treatment plant will have the capacity to process 300,000 tonnes of ore per annum using proven Carbon in Leach (CIL) technology to extract gold and silver.
The waste rock (tailings) will be stored in geotextile tubes (geo-tubes) and dry-stacked in a tailings storage facility that eliminates the risks associated with traditional storage of tailings in large dams. The facility will operate 24 hours a day.
NAGAMBIE JOINT VENTURE (NJV)

Under the NJV, GCM will fund, construct and operate the processing plant for the first 7 years after which Nagambie Resources Limited (NAG:ASX) will be granted a 50% interest with GCM retained as the ongoing manager and operator of NJV.

Direct economic investment and job creation (24+ positions in Nagambie and 44+ positions in Central Victoria).

First time use of INCO cyanide detoxification and geo-tube tailings storage technologies in Victoria.

Creation of a new industrial precinct in Nagambie utilising best practice technologies.

Utilisation and repurposing of pre-existing disturbed mining site at Nagambie.

Development of Mineralised Ore Bioleaching (MOB) for gold recovery and tailings dump rehabilitation.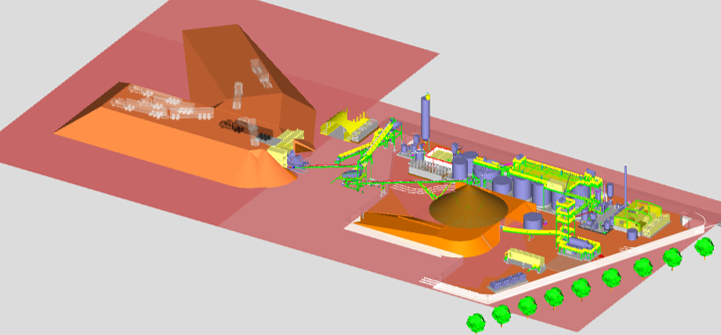 Modular design for operational efficiency

A primary crusher and secondary grinding circuit

Six tanks for cyanide leaching of gold

INCO system to detoxify cyanide before tailings storage in a lined cell

Permanent mains and solar power